Contact / How to get here
Our clinic is open: Mo-Fr: 9:00 – 20:00, Saturday: 9:00 – 15:00
XO Dental Clinic is based in Warsaw – Wilanów in the central part of the "Miasteczko Wilanów" district at Sarmacka 9/110 street. (near the convergence of streets Klimczaka and Kazachska).
You can reach the clinic from the Wilanów Palace via the Klimczaka street (entry from Przyczółkowa street), from Ursynów via Prymasa Augusta Hlonda street, or from Sadyba via Rzeczypospolitej street and from the Wilanowska street via Kieślowskiego steet.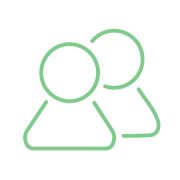 XO Dental Clinic stays in constant cooperation with a team of experienced dental doctors from all of the dental branches. We offer the highest level of treatment.